Power, Internet And Phone Redundancy And Backup Solutions
We design/install back-up solutions to keep your home or business operational
Power outages aren't too uncommon in the Fraser Valley and shutting down your business or facility because of a power outage is usually out of the question.  If losing service capabilities and in-turn revenue due to power or phone system outages isn't an option for you then you need to have Internet and Phone back-up systems in place.  Using battery backup systems, satellite technology and UPS (uninterruptible power supply) or generators we can engineer and install complete backup systems for power, phone and Internet.
City Wide Security Systems is a full service security system installation company based out of Mission, BC and serving the Fraser Valley.  We specialize in the design and installation of redundancy solutions for Internet, phone services, and power for commercial, public, or government facilities.   Our talented team can engineer complete backup systems for any scenario you might encounter.
We are a fully licensed and bonded company with the Attorney General of BC Security Division and for over 20 years our clients in the Fraser Valley have placed their security into the hands of our trade certified technicians.  Our team is up-to-date on the latest back-up system technology and we are able to design and install a system of any size.  Our customer service team is ready and waiting to take your call and help you with any of your power, Internet or phone back-up system questions.
Back-Up Systems and Redundancy Solutions
Power back-up solutions
Battery bank installations
Phone and Internet back-up solutions
Security camera back-up power
Lighting system back-up power
Back-up system design/engineering
Why Choose City Wide Security Systems?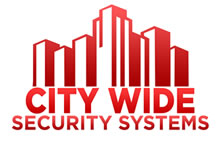 When you choose to place your redundancy and backup solutions into the hands of City Wide Security Systems you're partnering with a local team of dedicated and knowledgeable, trade-certified technicians who take the safety and security of your home or business seriously.  You can always count on us to be there for you 24 hours a day, 7 days a week, 365 days a year.  We might not be the biggest, but we are certainly one of the best!
If you'd like to request an estimate for power, phone and Internet backup or redundancy solutions from City Wide Security Systems please give us a call (604) 820-4070 or fill out our contact form and someone will get right back to you.